AccountManager™ 365 Manufacturer Edition
You live in your email so why shouldn't your CRM live there too?
Well now it does with AccountManager 365 you have the power of AccountManager right from your Outlook inbox.
Create and update accounts, contacts, opportunities, activities and more from your Outlook inbox on your laptop, desktop and even your smartphone. Cloud based contact synchronization means you have your important contact everywhere you need them. A shared Company Calendar makes everyone aware of the next principal visit or sales meeting.
Increase collaboration and improve communication with coworkers using Microsoft Teams and SharePoint. In today's fast paced environment, you need communicate, update and share information from anywhere using any device and now you can with AccountManager 365.
Based on the Microsoft Office 365 platform, AccountManager 365 provides the full Microsoft Office suite of products and services as well as a set of add-in's and applications developed by Empowering Systems that provides integration with AccountManager CRM.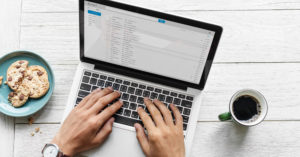 Make updates from your Microsoft 365 Outlook in-box
Update and create opportunities, activities, contacts and more
Click on an email and let smart search find related documents
Drag and drop email content for instant updates
Always have access to the company calendar
Take advantage of Microsoft SharePoint, Teams and OneDrive
Cloud based contact synchronization
Available on your desktop, laptop, tablet, or smartphone
Includes email hosting, custom domain name and spam filter
Comes with all the Microsoft Office apps (Word, Excel, PowerPoint… and more)
AccountManager 365, use AccountManager right from your Outlook inbox
Update opportunities, activities and more right from your Outlook in-box